MEET THE CHIEF COPYGEEK

---
Well, hey there.
I'm Gidget Hall. I'm a copywriter, content marketing strategist, and business owner. I specialize in writing persuasive copy that generates leads, wins sales, and captures hearts, minds, and wallets.
Waypoint Copywriting is my business. Helping sustainable businesses like yours outperform, outpace, and outshine your conventional competition is my superpower.
It's what I call a good time.
I'm a business person … on purpose.
I love it. It's what I do, it's what I enjoy. It's my thing.
When it comes to building and running a thriving business for the long term, I go into total happy geek mode. Creating competitive products, developing killer product marketing campaigns, and especially winning that account away from the competitor who thought he had in the bag. Sweet.
I spent a lot of years in corporate America, running businesses for other people. Nowadays, I run my own. I'm an entrepreneur with a strong streak of "save the world" geek and an abiding love affair with the power of words.
I get to run a great business and help the good guys win, all in the same gig. Sweet.
To discover more about what I can offer your business, I invite you to browse my Services page.
Why Waypoint Copywriting? Because it was perfect. Find out why below on Behind the Name.
If hiring a writer as intent on helping your business WIN as you are sounds appealing, how about a conversation? My initial consultation is always free.
I can't wait to learn more about your organization, your goals, and how I can help you crush them.
All my best,
Gidget
---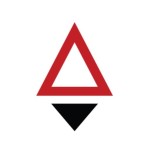 The Waypoint Story: Behind the Name

Hi, I'm Gidget Hall. Waypoint Copywriting is my business. This is the story of how my business got its name.
When I'm not indulging in my obsession with business and writing, you can usually find me somewhere in the great outdoors.
My typical adventures involve day-hiking the local trails, exploring our nation's public lands, or just perching somewhere leafy and quiet with a good book (frequently accompanied by The Goon Squad, a.k.a. my two dogs).
And here's the truth I learned as a child: to safely enjoy the wilds, the skills to know where you are and how to get to your destination are pretty darned important. Getting lost is no fun. Knowing how to navigate can not only save your day in the great outdoors, it can save your life.
That's where waypoints come in.
A waypoint is a navigational marker–a place to get your bearings. Once you know where you are, you can plot your course to where you want to go. And then set forth on your path, confident in your direction.
When I'd had enough of corporate America after 27 years, I already knew where I was–and it wasn't a place I wanted to stay anymore.
I set out to discover how I could indulge my love of business in a way that benefited our world–a way to live up to a creed I'd long held dear: to always leave a place better than I found it.
In the end, I found exactly what I sought. What better business than one where my combination of business experience and writing skills could help the good guys run circles around the other kind? That was it. That was where I wanted to go.
The rest was just a matter of plotting my course from one waypoint to the next, until I emerged–free from quarterly earnings cycle shenanigans and ready to rock-and-roll on my own terms.
And that's the story of how my business came to life as Waypoint Copywriting.
Ready to set out on your own path? 
If boosting your marketing effectiveness and running circles around your conventional competition sounds like fun, I'd love to help. My initial phone consultation is always free.  Just drop me a line here and let's talk!