Hi, I'm Gidget Hall.
Let's cut to the chase. You don't have time to teach business to your copywriter.
And you shouldn't have to.
There are many writers out there who can weave words with good grammar and spelling. But there are many writers--even good ones--who have no experience with the business world.
And as a former buyer of copywriting services, I know first-hand how difficult and frustrating it can be to get a new writer up to speed on your product or service--or even on the language of business itself.
When the writer you're paying to create your sales and marketing materials doesn't understand what you mean by "sales cycle" or "ROI" or "software development release" ... well, it's going to be an uphill working relationship.
And you just don't have time for that.
When you and I work together, you get a copywriter and content marketing strategist who speaks fluent business, tech, and finance. You get both an experienced businessperson and a trained direct-response copywriter, all in one.
And you get a new ally for your business--one who can go straight to work, creating the powerful, persuasive sales and marketing copy your sustainable organization needs ... and deserves.
If that sounds like something you'd like to consider, drop me a line and let's talk! My initial consultation is ALWAYS free.
IF YOU JUST CAN'T RESIST A GOOD BACKSTORY ...
How on earth did a business major with 27 years in banking, finance, and technology wind up here? There are three parts to this story, so grab a coffee and get comfy.
I'm a business person ... on purpose.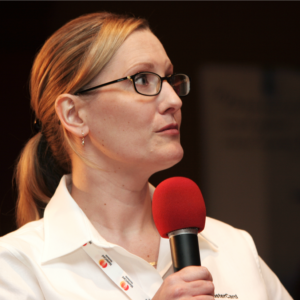 I love it. It's what I do, it's what I enjoy. It's my thing.
I've enjoyed every aspect of running a thriving business for the long term for decades now. Creating competitive products. Developing killer product marketing campaigns. And (especially) winning that account away from the competitor who thought he had it in the bag. Sweet.
But after running good businesses for other people for 27 years, I grew weary of the machinations of corporate America. So I set out to discover how I could indulge my love of business in a way that granted the autonomy I craved and could benefit our world–or at the very least, do no harm.
In the end, I found what I sought. What better business than one where my combination of business experience and writing skills could help the good guys run circles around the other kind? That was it. That was where I wanted to go.
So I did. And Waypoint Copywriting was born. I get to run a great business and help the good guys win, all in the same gig. Sweet.
---
I'm an activist ... by nature.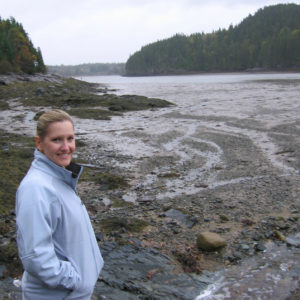 I had the good fortune to be born in Maine, where the woods, lakes, and sea were my playground. My affection for nature was fierce and innate, and I was surrounded by people who taught me how to respect it.
One windy childhood day at the lake, I was puzzled to see foam on the whitecaps. When I asked why, the no-nonsense answer I got became my first understanding of ignorant human abuse of our water supply--and my first introduction to the damaging impacts of phosphates.
The spark was lit. An avid reader and frequent "junkie" at our local library, grade-school-age me set out to learn more.
My library card got stamped, and stamped, and stamped some more, as each piece of information led to another in my journey to know more. And then it led me to THE book.
The day I turned the final page of that book was the day the switch was flipped for me. It was the day I went from outdoorsy young naturalist to determined-to-make-a-difference activist.
The book was Rachel Carson's "Silent Spring."
I have been a science-loving, senator-writing, volunteering, petitioning, vocal, voting environmentalist ever since.
(By now, it probably goes without saying why I will never help polluters with their sales copy ... )
---
And I'm a writer ... by training.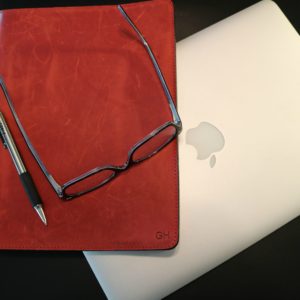 I could have said "by nature" on this one, too. From the day I held my first #2 pencil, I've always loved to write.
But in keeping with my rant at the top of this page, that doesn't matter one bit, does it?
Nope. Because it shouldn't.
What should matter is that I can help you generate more leads. Convert more prospects. Put more "butts in seats" at your next industry conference. Get more traffic to your landing page. Get more clicks on that call-to-action. Grow higher (and higher) sales.
And that kind of writing takes training.
It takes an understanding of human psychology, and of what prompts us to say "yes" to an offer or idea. It takes never-ending sharpening of the saw, always studying, always testing, always analyzing what makes one piece of copy work better than another.
And that kind of writing is exactly what I do.
If you'd like me to help you with that kind of writing, I'd love to chat. Remember, that first consultation is always free.
All my best,
Gidget